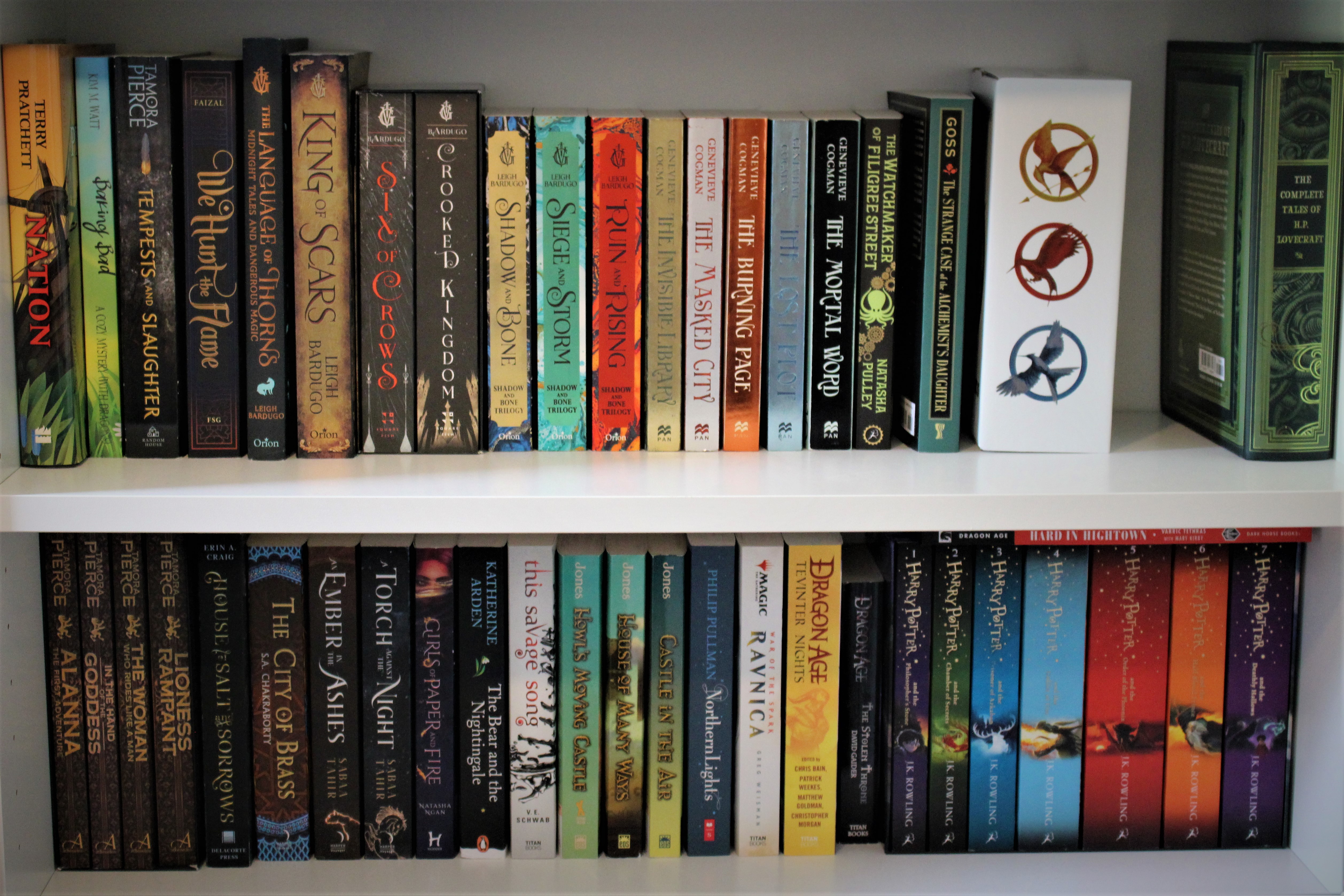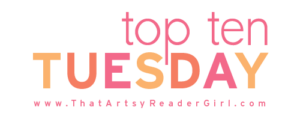 I'm trying something new this week and doing one of the Top Ten Tuesday prompts, hosted by The Artsy Reader Girl. This week's prompt is Authors I've Read the Most Books By, which seemed pretty manageable for my blog prompt debut.
I have now scoured my bookshelves to figure out who would get the 2nd through 10th spots on the list, because number 1 would be pretty obvious to anyone who's followed this blog for any amount of time, or made the mistake of starting a conversation about fantasy books with me…
---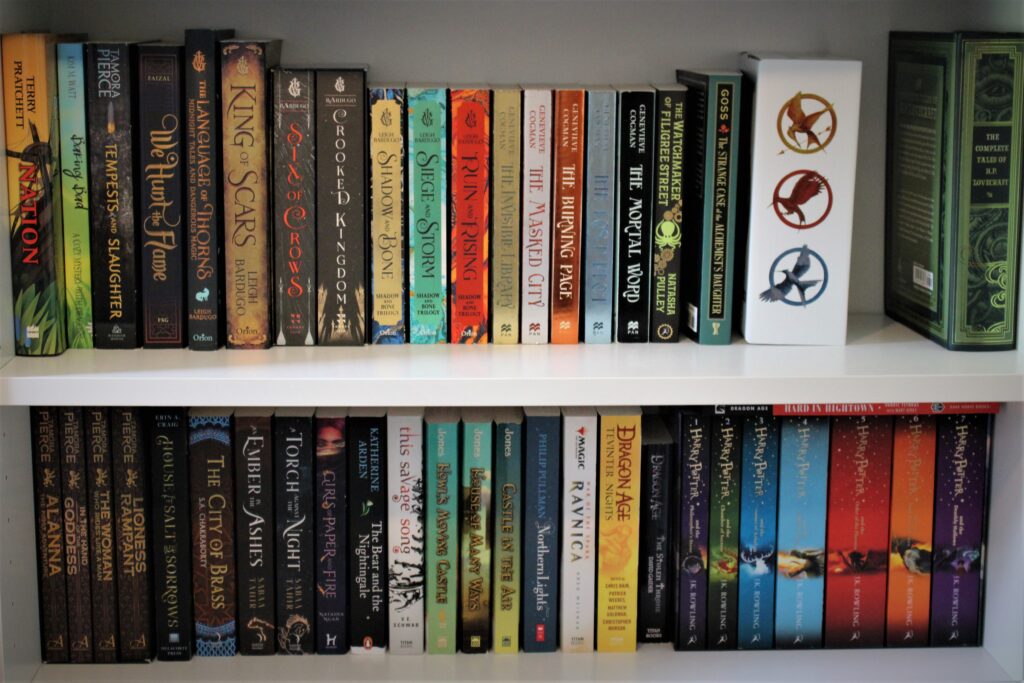 Terry Pratchett
47 books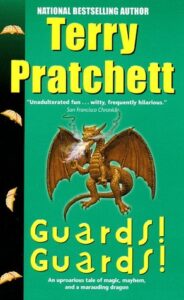 ---
Obviously Terry Pratchett takes first place. In fact, he not only takes first place, he leaves every other author in his dust. Not only have I read 47 of his books… half of them I have read twice. A few I have even read three times, and one I might have read four times.
…And I just ordered three more of his books.
George R. R. Martin
8 books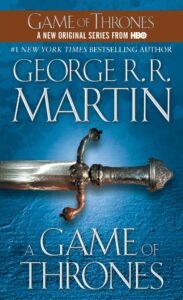 ---
I am not entirely sure if this one counts, since two of the books in question are so huge that they are each split in two volumes in the box set I own, but I feel like it does. The entirety of A Song of Ice and Fire + one prequel adds up to a LOT of words.
Andrzej Sapkowski
8 books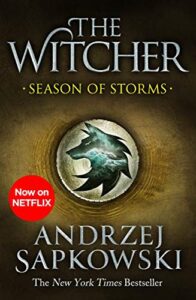 ---
Andrzej Sapkowski ties with GRRM for second place, and like GRRM, all the books I have read by this author is in the same series. In this case, it's The Witcher.
J. K. Rowling
7 books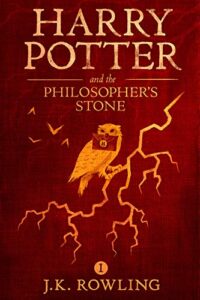 ---
Surprise, surprise – I have read all 7 of the Harry Potter books. Honestly, they should count for more, considering I have read them in different languages (all 7 books in both Danish and English, and The Philosopher's Stone in German as well), but that's where we're getting into technicalities.
Richard A. Knaak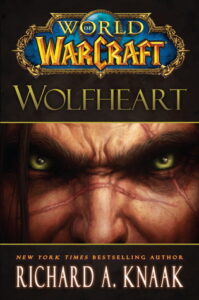 6 books
---
I have read 6 of Richard A. Knaak's World of Warcraft companion novels.
Christie Golden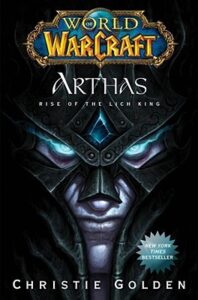 5 books
---
Like with Knaak, I know Christie Golden from her World of Warcraft novels. I have read 5 of them, but I think I have 3 or 4 more stuffed away somewhere.
Leigh Bardugo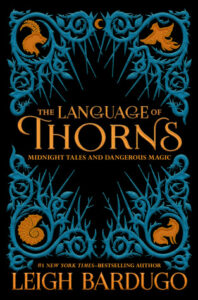 5 books
---
I have read 5 of Leigh Bardugo's Grishaverse books, and two more are waiting on my shelf.
Tamora Pierce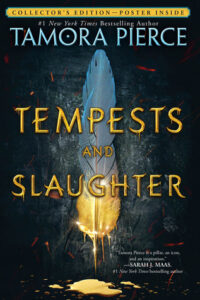 5 books
---
Another 5-booker, where I intend to read more.
Genevieve Cogman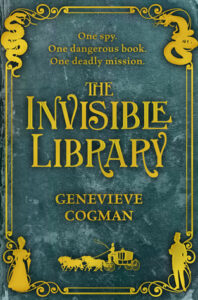 5 books
---
I have read 5 of the books in Genevieve Cogman's The Invisible Library series.
Neil Gaiman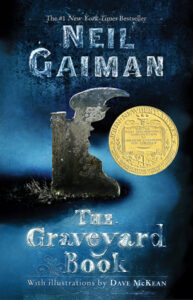 4 books
---
3 Neil Gaiman books take up the incredibly small space left over on the two shelves my Terry Pratchett collection occupies. They sit next to Good Omens, which was co-authored by the two of them.
---
Yeah, so… Very convincing victory to Sir Terry Pratchett!
I'm sure the list would have looked quite different if I could remember all the mystery novels I read as a teenager, but these are the authors I have read the most books from WITHOUT raiding my mother's bookshelves.
What about you guys? Do we share any favorite authors, or do you have your own Pratchett who takes up half your available bookshelf space?