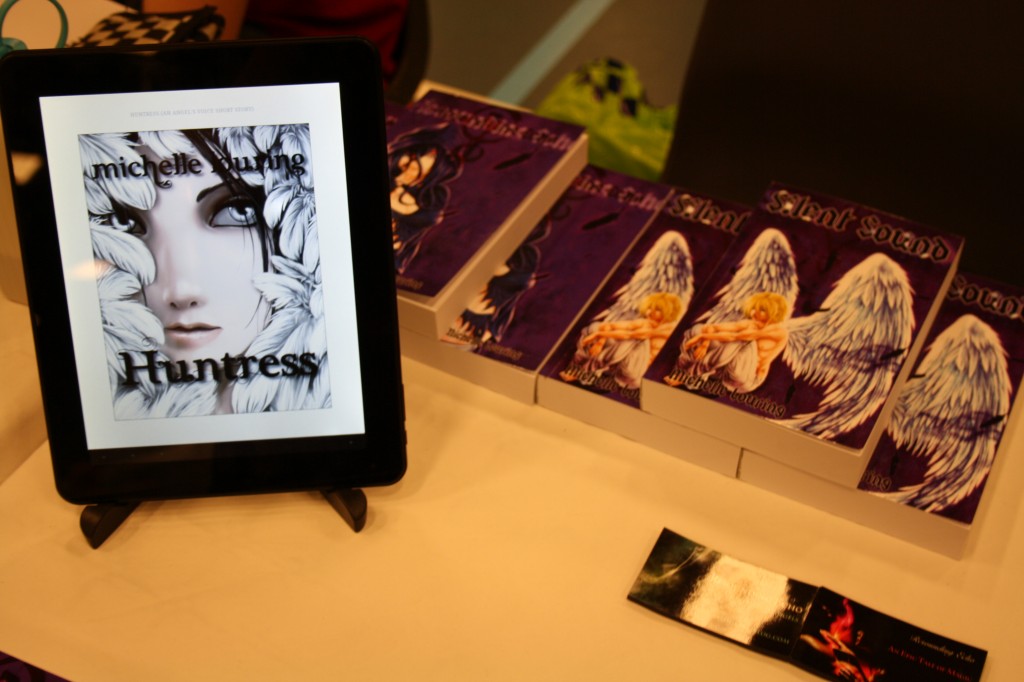 Another great convention has come and gone and I sit here, completely exhausted, but with a good feeling in my stomach!
This was my second year attending the danish J-pop convention SVScon as an author (Read about last year here). Last year was a great success, with a lot of interest in my debut novel, Resounding Echo, so I was really excited to be there again this year. Even more so because this was the first time the sequel, Silent Sound, was available for purchase.
GASP!
Yes, I said it. The guests at SVScon were the first people able to get their hands on a copy of Silent Sound. It's finally ready and I enjoyed showing off the brand new paperbacks at my stand in the Artist Alley.
But fear not, Silent Sound will be ready for purchase as both ebook and paperback at Amazon within the month, and as soon as possible as an ebook at every other major retailer. If the stars are with me, it might even be next week!
But let's get back on track…
This year I could be found at my table both friday and saturday. It's always fun to be at a J-pop convention. 'Cause really, who wants to talk to some guy in jeans and a t-shirt, when you can talk to a completely masked person splattered in blood?
…Okay, I admit a couple of those guys terrified me. But really, it's so much fun to see all the people in costumes. And SVScon, despite being a J-pop convention, has a very wide range. Instead of just focusing on japanese comics and music, there's a lot of people dressed up as characters from western movies, comics and games.
There was almost an entire Avengers-team (I don't think anyone invited Bruce Banner, though… Poor green guy), and Batman and Robin ran into the Joker and Harley Quinn as well. There was also a couple of zombies from Left 4 Dead.
What really terrified me, though, was a masked guy who looked like some mutated horror version of Santa Claus. I have NO idea which character he was supposed to be, but he was way more creepy than someone dressed in what looked like a full-body santa hat should possibly be.
Oh, and did I mention that the Grim Reaper stopped by?
Sigh… How come I can never go anywhere without it turning completely insane?
–