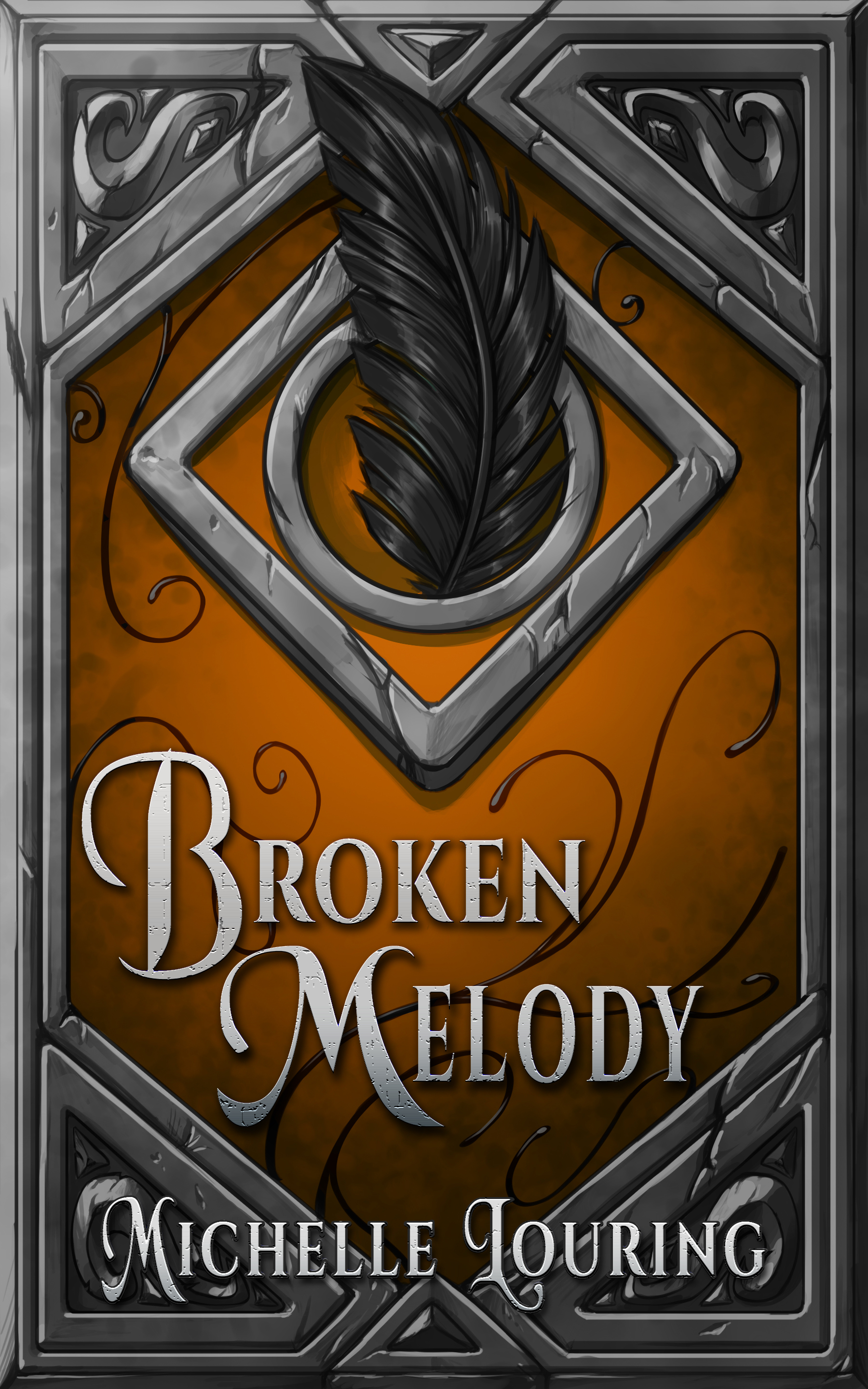 As promised, here you have the cover for my upcoming book Broken Melody.
As it's the fifth in the Angel's Voice series, it obviously matches the covers of the other books. We're just going orange this time.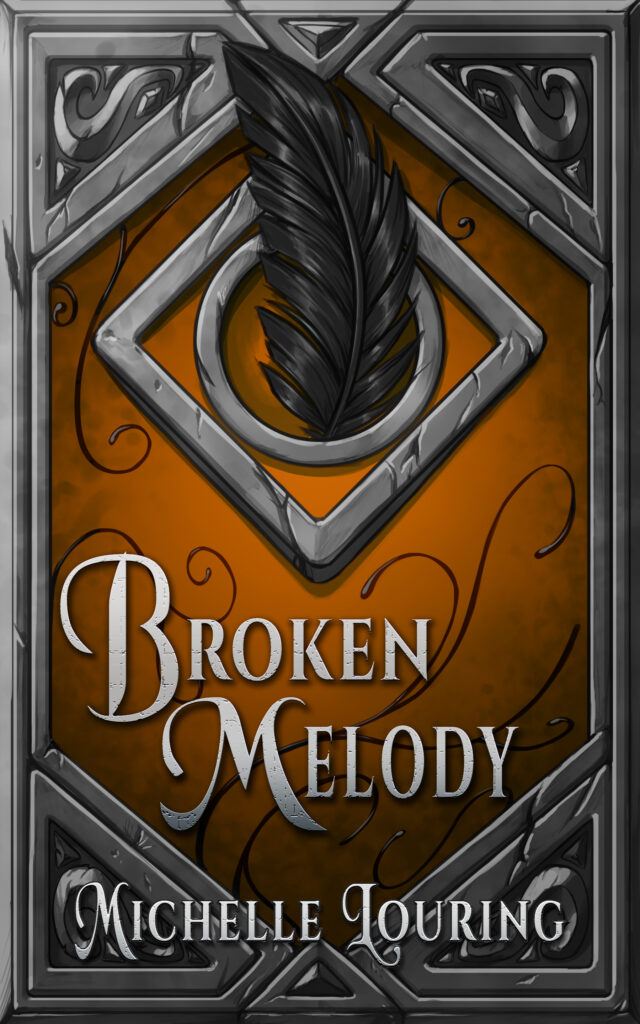 It was pointed out to me at a convention that I had the colors of all the Hogwarts houses, except for Hufflepuff, and several Hufflepuffers (Hufflers? Puffers…? I'm not sure what they call themselves) found this completely unacceptable. However, I did not actually have a yellow version of the artwork, so I'm hoping orange will do.
(I checked my own set of Harry Potter books – there's no yellow book either, but there ARE blue, green, red and orange…)
I'm quite sure I have my arguments in order if I get cornered at the next convention. I can hear you laughing, but geeks – even the nice ones – are surprisingly fierce when they feel wronged. One memorable game of World of Warcraft Trivial Pursuit once led to me getting beaten up by prop weapons made from thermoplastic and I have been tackled by cosplayers more times than I'd like to think about.
I bet you thought this post was about a book cover, huh? But nope, it's really about why I wear footwear suitable for running when I sell books at conventions…